Year of Tolerance Badge Design Activity
In accordance to 2019 as the year of tolerance, IPHS engaged its students in designing Tolerance Badge. It was held in the Primary Section on 14th May 2019.
Year of Tolerance-7 Pillars Group Activity-(Primary Section)
To make children aware of the 'Seven Pillars of Tolerance', a group activity was conducted in the Primary Section. The emphasis was on the fact that all children should be aware of the values of the seven pillars.
Poster Making Activity (VI-VIII)
Students of Middle Section made Poster Making on the theme Year of Tolerance.
UAE – A Tolerant Country
UAE –A tolerant Country Collage Making activity was conducted for the students of class III of Primary Section on 6th May 2019.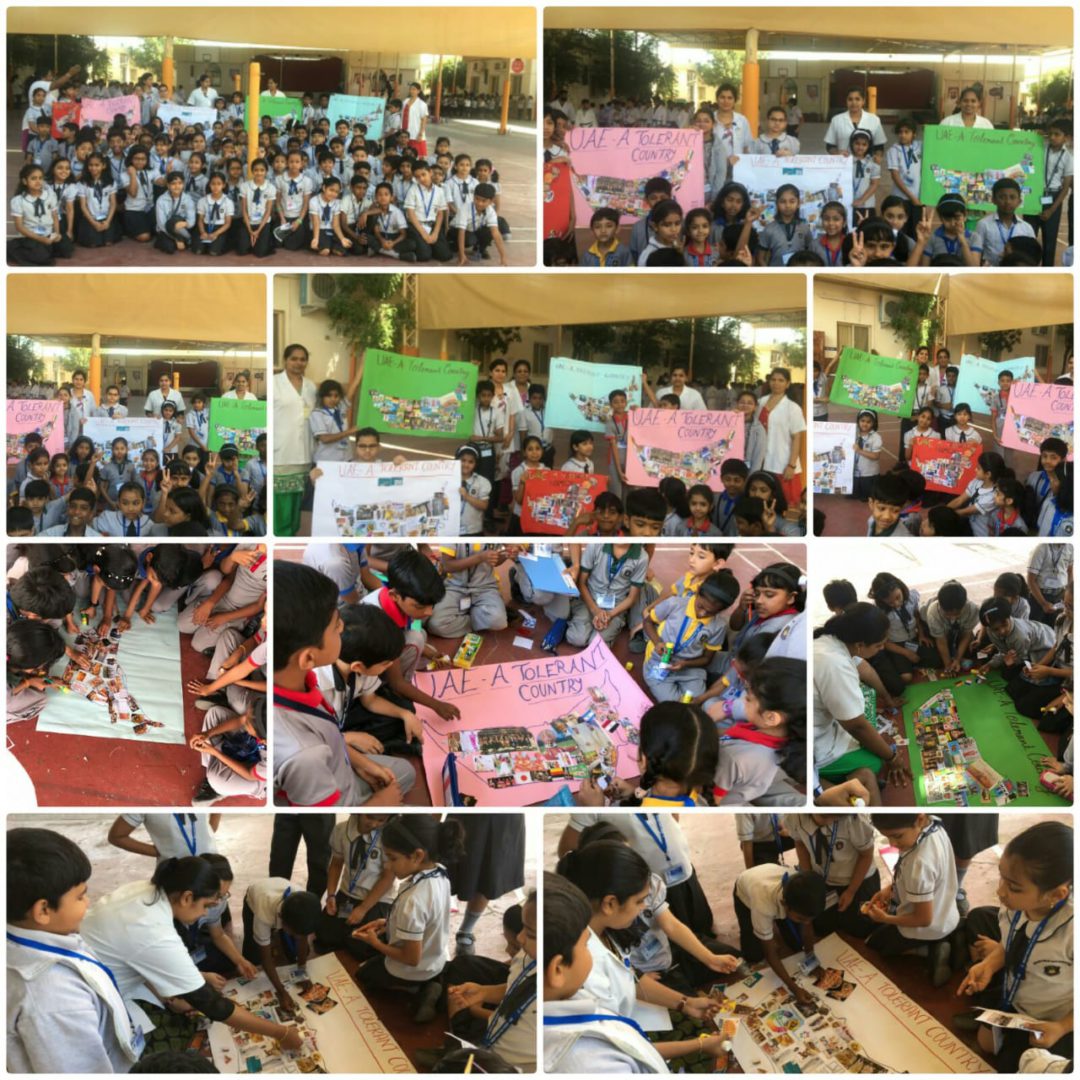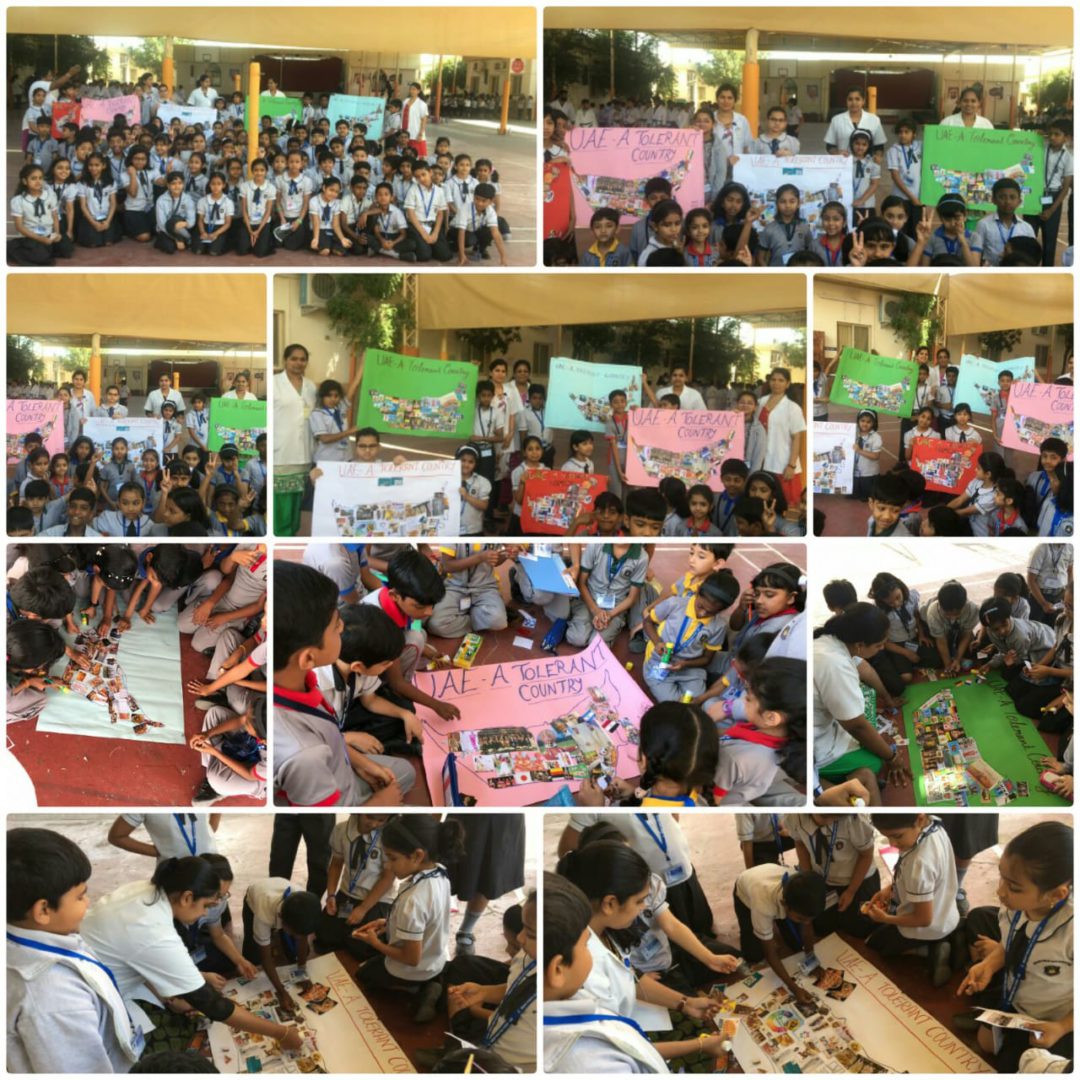 Remembering H.H Sheikh Zayed
OBJECTIVE: Tribute to the founding father of the UAE.
On 6th May 2019 on account of H.H Sheikh Zayed's birthday students of IPHS adorned the UAE corner board with messages to showcase their love and respect for the beacon of light. Students of Primary section made wonderful birthday cards for the Visionary. House of Zayed club also took this opportunity to honour him by presenting a chart on the leader.
The various activities carried out thus shows the remarkable legacy of great father H.H. Sheikh Zayed who had laid the foundation for the country to become what it is now in every aspect of growth and development vis a vis envisaging communal harmony.